RELIC TURNKEY CARS / RESTORATION
Looking for more than mere Car Restoration?   Something Modernized?   You request the best of both worlds?
 Introducing the epitome of Automotive Restoration artistry and innovation, the embodiment of classic car allure harmoniously fused with cutting-edge engineering. RELIC designs, builds and creates this complete custom classic car solution bespoke in our Restomod Factory. A restored car fusion of a timeless classic automobile meticulously merged with the remarkable capabilities and technology of a modern vehicle. 
Prepare to be captivated by a mesmerizing mechanical symphony of both heritage and progress, where the grace of yesteryear seamlessly melds with the unparalleled performance and sophistication of today. Every curve and contour has been painstakingly restored or reimagined to embrace the essence of elegance, exuding an aura of refined sensuality that will captivate all who lay eyes upon it.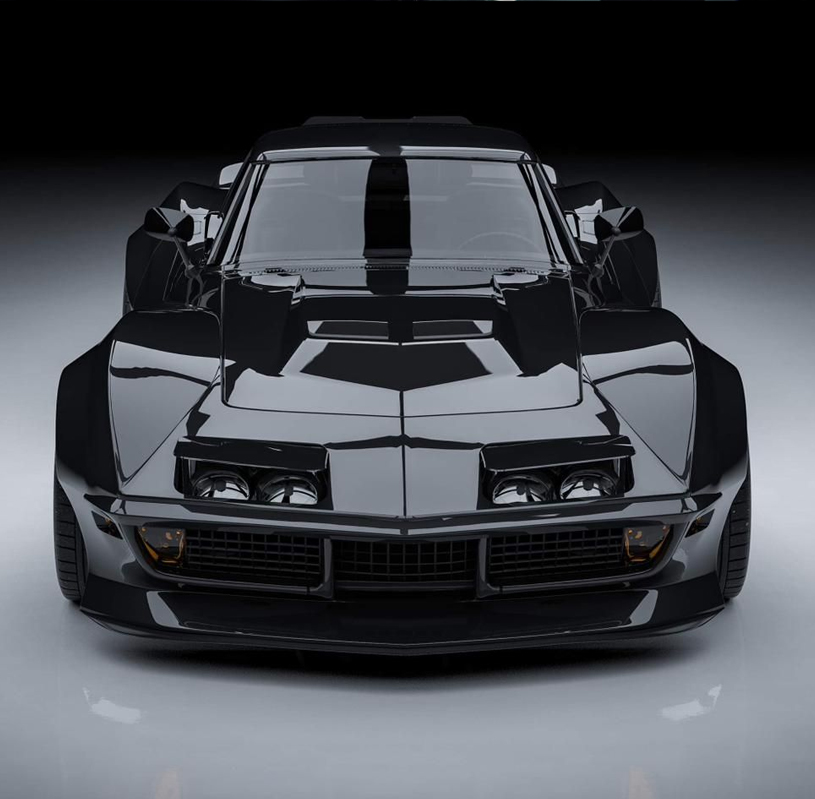 Underneath its flawlessly custom painted exterior, this extraordinary custom creation conceals a technologically advanced and dynamic soul. Beneath the nostalgic shell lies the power of modernity, an intricate fuel injected motor that boasts spirited handling, exhilarating acceleration, and the latest breakthroughs in comfort and efficiency. It is a breathtaking modern day hotrod that unites the timeless spirit of the past with the relentless pursuit of automotive excellence.
Slide into the race inspired driver's seat and surrender to an unrivaled experience that transcends time. Grip the perfectly contoured leather wrapped steering wheel, and immerse yourself in an atmosphere that exudes opulence and sophistication. Select your choice of a manual transmission or automatic transmission. Let the harmonious blend of vintage muscle car and innovation surround you, as the captivating aroma of genuine handbuilt craftsmanship intertwines with the hum of advanced restomod technology.
Prepare to make your statement wherever you go, as this automotive masterpiece turns heads and commands attention on every journey. With its aggressive and alluring silhouette, this extraordinary creation captures the visceral driving experience and transcends the boundaries of mere transportation. Option your RELIC to your particular taste. It is an embodiment of individuality and refined taste, an artifact that elevates the mundane into the extraordinary.
In this fusion of classic heritage and contemporary prowess, a new legend is born. RELIC. Immerse yourself in the realm of automotive brilliance and embrace the extraordinary as you behold this remarkable recreation that is destined to leave an indelible mark in the custom car industry. Your dreams of a timeless classic and modern innovation have finally converged into a tangible reality. RELIC is ready to accompany you on the journey of a lifetime.
Indulge in the beauty of a classic, embrace the power of the modern, and redefine what it means to drive. More than a Restomod? We believe so. Experience the revival.  With prices starting at $250,000, RELIC provides a premium experience for those who demand the very best. Relic is Restoration. Redefined.
Want to learn more?    (below will be clickable links to the other pages)
Relic Mustang  Relic Camaro   Relic Custom (your specific) donor car
dipiscing elit. Ut elit tellus, luctus nec ullamcorper mattis, pulvinar dapibus leo
dipiscing elit. Ut elit tellus, luctus nec ullamcorper mattis, pulvinar dapibus leo
Give Relic treatment to your car….ur adipiscing elit. Ut elit tellus, luctus nec ullamcorper mattis, pulvinar dapibus leo.